From the Sketching board to seting hair trends
Brilliance New York- Leaders in Hair Care
Brilliance New York ®, House of Beauty was born from an elite team of beauty enthusiasts where our love for beauty is at the core of what we do. Our award-winning, professional products compose our carefully curated collection that enhances each hair type and color, obtainable at any experience level.
Our mission is to supply you with the finest products and premier styling tools to ensure you can achieve any look you desire. We are proud to present you with eco-friendly styling tools and strive to expand our vegan selection so that together we may contribute to environmental sustainability while simultaneously providing a level of luxury and style. We carefully select formulas with coveted ingredients that deliver the most innovative solutions to keep you looking your best — knowing that today's beauty moments are tomorrow's beauty resolutions.
 We love making you look good, but we also love you feel good, so as giving back is a core value for BNY, 10% of all proceeds go directly to charity.

Refund and Returns Policy

Of course every Brilliance New York product is created to the highest standards and thoroughly examined before it is shipped. But if, for any reason, you need to return your Brilliance New York products, we'll ensure the whole process is as simple and fast as possible.
 Warranty Policy
Manufacturers Guarantee - Brilliance New York offers a guaranteed warranty from date of purchase against defects caused by faulty material or workmanship. Not covered by this guarantee are damages caused by improper handling, such as dropping of the product or deliberate misuse. Brilliance New York undertakes to repair or replace (at Brilliance New York's sole discretion) the product at its expense. In the event of a defective product, Brilliance New York will replace your item with a new one. Refunds will not be issued as part of the manufacturers guarantee, only replacements or repairs.
 Cancellations
 All orders are processed immediately. Once an order has been processed, we are unable to cancel the order. A refund will be issued once the merchandise is sent back to our warehouse and a return has been initiated with customer service. That is if the order is in new condition, never opened and never used and n resellable condition. Customer will be reposnisble for ensuring the package is returned to us. 
 General Returns
 If you wish to return the product for whatever reason, we have a 30 day satisfaction policy. Simply contact customer service at:
Info@BrillianceNew York.com and we will be happy to assist you. Due to safety and usage, liquids items are non refundable. Sale items as well as purchases older than 30 days will not be eligible for returns. It is important to note that all items purchased using a promotion, sale or coupon code are Final Sale and can not be returned. Goods should be unopened and unused.
 Note: Should you choose to return Final Sale item, or items purchase on sale or with discount codes, Brilliance New York reserves the right to apply a 25% restocking fee so long as the item is sent back in accordance with our Return Policy and is in resellable condition.
 Returned to sender, refused & lost packages
 We are unable to make changes to orders that are placed on our system once shipped. To ensure that your package is properly delivered, make sure that your address is entered correctly and includes all relevant information. The use of correct abbreviations, street numbers, building or apartment numbers, and route information (if applicable) are critical to ensuring delivery. Brilliance New York does not take responsibility for lost, misplaced, or incorrectly delivered shipments if the address information provided is incorrect at the time of purchase.
 Shipping Limitations
 When an order is placed, it will be shipped to an address designated by the purchaser as long as that shipping address is compliant with the shipping restrictions contained on this website. All purchases from this website are made pursuant to a shipment contract. As a result , risk of loss and title for items are placed upon delivery of the items to the carrier. You are responsible for filing any claims with carriers for damaged and/or lost shipments. If the carrier contacts Brilliance New York and confirms its loss, then Brilliance New York will send out a replacement order. Brilliance New York is unable to refund lost shipments.
  International Orders 
On occasion customers placing an order from countries outside the USA will be charged Duties, Taxes, Customs, or VAT. These fees are the responsibility of the customer. Brilliance New York is not responsible for any additional fees you might incur from making a USA based purchase. In the event you wish not to pay these additional fees impressed upon you by your country of residence, you are still responsible for returning the product to us in order to potentially be eligible to receive a refund.
 Returning an item
 Please follow the steps below to enable us to process your return:
 Contact our customer service either through e-mail or phone to create a return ticket and RMA or Shipping Plan number. The return form will provide you with the correct return address. *WARNING: any return sent back with out a proper Shipping Plan number will not be honored and the warehouse staff will not know what to do with it.
Re-pack the product(s) in its original packaging and include all warranty cards, manuals and accessories and protective packaging. (To be accepted for return, all products must be returned in the original box containing all original product packaging and accessories.)
Fill out the back of your invoice noting reason for return. This will help you to provide us with the details that will make your return process as fast and simple as possible.
Send the package, with the completed returns form and Shipping Plan number. For your protection we recommend you use a registered delivery service that includes a traceable delivery method insured to the value of your parcel. Brilliance New York is not responsible for any returns lost in transit.
   Note: A copy of your original receipt or printed order confirmation email must be attached to this form. Any item sent to Brilliance New York without receipt of purchase will be returned to sender. Unless you have written authorization from Brilliance New York.
 We will notify you via e-mail when we have processed your refund. Shipping and handling charges are not refundable unless the product was damaged during delivery or if the wrong item was shipped.
*Shipments being returned will be credited fo rthe difference once approved minus shipping cost.
  **We recommend shipping your tool via a carrier who issues a tracking numbers and requires a signature. Please ensure that your package is protected during transit, we are not responsible for tools that are damaged or lost during the shipping process. Please DO NOT SEND IN A PADDED ENVELOPE**
 Should you have any questions or order inquiries, please contact our customer service department at Info@BrillianceNewYork.com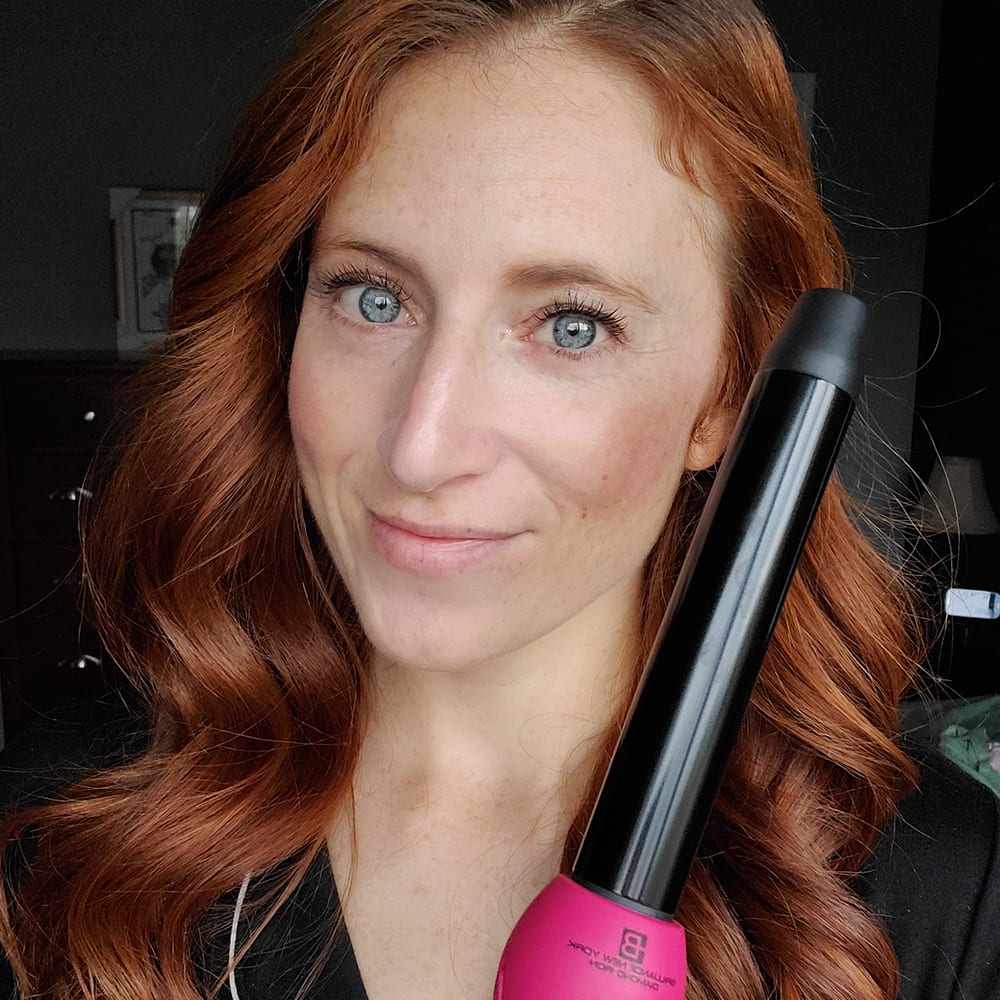 Note from the owners
I launched Brilliance New York when I couldn't find any truly high quality
cruelty-free beauty products that worked well AND looked good!

With a mission to bring salon quality hair care and hair tools to every home and every client,

we feel blessed for each and every one of the purchases our lovely customers make

as it helps us serve more people and influence.

Thank you for supporting my dream as we give back 10% of each

purchase to help fulfill the dremas of others.

Thank you for trusting us,