𝐈𝐧𝐟𝐫𝐚𝐫𝐞𝐝 𝐇𝐚𝐢𝐫 𝐃𝐫𝐲𝐞𝐫, Professional Salon Negative Ionic Blow Dryers for Fast Drying, Pro Ion Quiet Hairdryer with Diffuser & Concentrator & Comb
【𝟭𝟴𝟳𝟱 𝗪𝗮𝘁𝘁𝘀 𝗣𝗼𝘄𝗲𝗿 𝗳𝗼𝗿 𝗙𝗮𝘀𝘁𝗲𝗿 𝗗𝗿𝘆】Powerful 1875w motor delivers up to 50 percent faster drying time, blast your hair into dryness in just 5 minutes
【 𝗙𝗿𝗶𝘇𝘇 𝗙𝗿𝗲𝗲 𝗗𝗿𝘆𝗶𝗻𝗴】Features professional grade Ionic technology,salon level product deeply nourishes hair and forms a protective film on the surface of each hair to prevent heat damage and add shine, and repairs hair scales.
【 𝗜𝗻𝗳𝗿𝗮𝗿𝗲𝗱 𝗧𝗲𝗰𝗵𝗻𝗼𝗹𝗼𝗴𝘆 𝗳𝗼𝗿 𝗛𝗲𝗮𝗹𝘁𝗵𝘆 𝗛𝗮𝗶𝗿】Ceramic technology provides infrared heat reduce static and frizz, sealing the cuticle for more sleek, shiny hair and less hair damage;
【𝟯 𝗔𝘁𝘁𝗮𝗰𝗵𝗺𝗲𝗻𝘁𝘀 𝗜𝗻𝗰𝗹𝘂𝗱𝗲𝗱】Diffuser, Concentrator and Comb Nozzle Included, precisely messt the needs of all hair stlyes: curly, straight, thin or thick, suitable for both womem and man
【𝗦𝗮𝗳𝗲𝘁𝘆 𝗖𝗲𝗿𝘁𝗶𝗳𝗶𝗰𝗮𝘁𝗶𝗼𝗻 & 𝗪𝗮𝗿𝗿𝗮𝗻𝘁𝘆 】Ion hair dryer equipped a ALCI safety plug, with over heat protection and low electro magnetic field, ensure the safety for your family. Two-year warranty, so you have no worries after sale.
Product Description
Infrared Hair Dryer, Professional Salon Negative Ionic Hair Blow Dryers,Powerful 1875W Motor Fast Drying HairDryer
Hair Dryers Main Features
Why choose infrared hair dryer
Faster drying time:

Dry hair faster by using a technology that dries hair from the inside out and penetrates the hair cuticle.

Less damage:

Use a gentler heat that causes less damage to hair compared to traditional hair dryers. They don't dry out or damage hair as much and use a more evenly distributed heat.

Reduced frizz:

Help reduce frizz by smoothing the hair shaft and sealing the hair cuticle. This results in smoother and shinier hair that is less prone to frizz.

Better for color-treated hair:

Better for color-treated hair as they use a gentler heat that won't cause color to fade as quickly as traditional hair dryers.
The benefits of ionic dryers
Ionic hair dryers are a great choice for anyone looking to achieve a smoother, shinier hairstyle in less time. The negative ions produced by these dryers help to break down water molecules in the hair, resulting in faster drying time and less frizz. Additionally, the lower heat setting and closed hair cuticle lead to less damage and increased shine, making ionic hair dryers a healthier option for your hair.
Strong Motor for Fast Drying
The blowdryers with powerful motor,it lasts up to 3x longer than common motor hair dryers, and provides airflow speeds up to 90 km/hr,the result is not only faster drying, but reduced heat damage as well, this is the reason why so many people choose our hair dryers.
3 Styling Attachment Tools(Hair Diffuser, Concentrator, Styling Pik)
The hair diffuser is used to enhance natural curls and waves, while reducing frizz and adding volume to the hair.

Concentrator nozzle is used to direct airflow in a specific direction, allowing for precise styling and smoothing of the hair.

The hair dryer styling pik attachment adds volume and texture to curly or wavy hair, detangles hair while blow-drying, and helps achieve a variety of hair styling looks by directing the airflow of the hair dryer.
Double Safety
Safe design:

Our blowdryer comes with an ALCI protective plug that automatically activates the leakage protection function in case of a short circuit caused by leakage. This ensures the safety of you and your family.

Efficient and safe:

Our blowdryer features a double safety net that prevents hair from being drawn into the duct, keeping the dryer always working efficiently. It also has a removable air filter that is easy to clean and durable to use.
Specifications
| | |
| --- | --- |
| Voltage | 125V only, 60Hz |
| Power | 1875 Watts |
| Button Setting | 3 Heat + 2 Speed Settings + Cool Shot |
| Technology | Infrared + Ionic + Ceramic |
| Hair Attachments | Concentrator, Diffuser, Comb |
| Suitable Hair Types | Long, short, curly, straight, thin and thick |
| Safe Operation | ALCI safety plug |
| Others | Long Cord,Cable Tie, Hang loop,Removable Filter |
What's in box:
✔ 1x JINRI 1875 Watt Professional Salon Hair Dryer
✔ 1x Concentrator
✔ 1x Diffuser
✔ 1x Comb
✔ 1x Instruction Manual
✔ 1x Original box
| | | | |
| --- | --- | --- | --- |
| Color | Black | Black Gold | Midnight Blue |
| Hair Attachments | Concentrator, Diffuser, Comb | Concentrator, Diffuser, Comb | Concentrator, Diffuser |
| Infrared Technology | ✓ | ✓ | ✓ |
| Ionic Technology | ✓ | ✓ | ✓ |
| Wattage Output | 1875 Watts | 1875 Watts | 1875 Watts |

Free Delivery
For all orders over $99

30 Days Returns
For and complications

Secure Payment
100% Secure Payments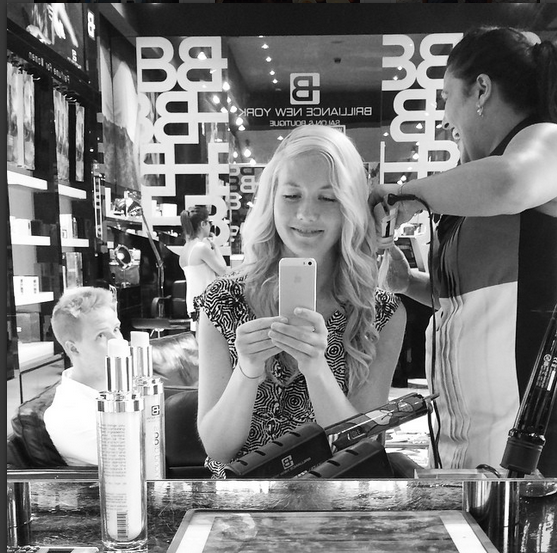 Why Brilliance New York?
✔ Lifetime Warranty

✔ Free 2 Day Shipping*

✔Salon Recommended ,Ideal For Home Use

✔Unlimited styling options

✔ Reduce your styling time by 60%

✔Salon Quality Hair tools & Hair care ✔ Over Half A Million Tools Sold

✔ Eco-Friendly, Social conscious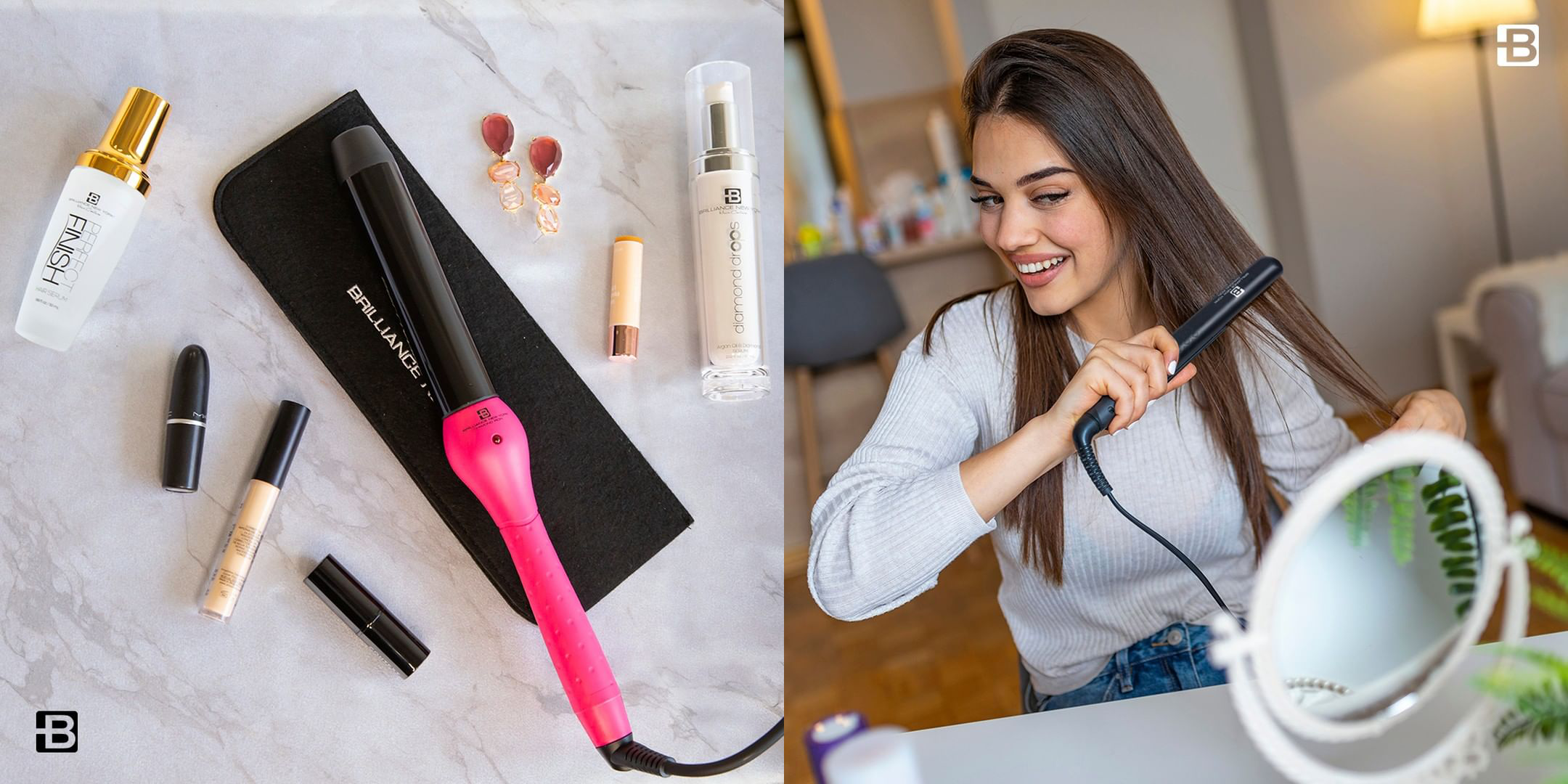 Beauty Wholeness
Beauty doesn't stop at the dressing table, it's in your handbag, your suitcase & maybe even on your desk! Time to step up your hair tools and hair care game - we have all you will ever need, with a range of styles to suit every beauty lover and any budget!
#ITSHAIROIC
What Customers Are Saying?