24 Inch Water Wave Transparent Lace Front Wigs Human Hair Wigs for Black Women 13X4 Water Wave Frontal Wig Brazilian Virgin Human Hair Wet and Wavy Lace Front Wigs Human Hair 180 Density Natural Color
❤️Lace Front Wigs Human Hair Material: 100% Unprocessed 10A Brazilian virgin human hair water wave lace front wigs human hair pre plucked, wet and wavy wig, natural look, health and comfort, soft and bouncy, can be dyed, bleached, straightened and restyled.
❤️Water Wave Wig Advantage:Water wave lace front wigs human hair 180% density looks more natural and full.13x4 lace frontal curly wigs for black women wet and wavy HD lace front wigs human hair pre plucked with baby hair natural hairline, no shedding,tangle free.
❤️HD Lace Front Wigs Size:13X4 glueless lace frontal wigs, medium swiss lace color,blends perfectly into your skin,soft and breathable,Invisible,offer you very natural hairline than closure wig,4 Inch parting space,can make high ponytail&bun,can be side part,middle part,can design any shape you like.
❤️Water Wave Human Hair Wigs Cap Size : Medium cap size(21.5-22.5inch) with 4 combs and adjustable strap, easy to wear and install. 10-34 inch is available.180 density curly lace front wig human hair suit for your birthday party, graduation ceremony, wedding, vacation, Make you the most charming; can also be used as gifts for family and friends
❤️Fast Delivery :Ship by FBA 1-3 Working Days Delivery, 24 hours Customer Service will Solve your Doubt in Time. no reason return or exchange.you have no risk to try.
Product Description
13x4 HD Transparent Lace Front Wigs Human Hair Water Wave Lace Front Wigs Human Hair Pre Plucked with Baby Hair Deep Curly Lace Front Wigs Human Hair
180% Density HD Lace Front Wigs Human Hair Water Wave Frontal Wig Detail
| | |
| --- | --- |
| Brand Name: | MAWIPOV |
| Hair Material: | 100% Unprocessed Brazilian Virgin Human Hair wigs for Black Women Glueless |
| Hair Type: | 13X4 Water Wave Lace Front Wigs Human Hair Curly Wig |
| Hair Density: | 180% Density Human Hair Lace Frontal Wigs, Full and Thick |
| Hair Color: | Natural Black, Glueless Wigs Human Hair Can be Dyed, Bleached, Curled, and Restyled |
| | |
| --- | --- |
| Hair Length: | 10-34 inch, True to Length (Please Stretch to Measure the Hair Length) |
| Lace Size: | 13x4 Frontal Wigs Human Hair HD Lace,Any shape can be designed |
| Hair Lace | 13x4 Soft Swiss HD Transparent Lace, Ear to Ear Lace |
| Cap Size: | Average Size 21.5-22.5inch Medium Cap with Adjustable Strap and 4,Combs Easy to Install. |
| Wig Usage Scenarios | Used for Marriage, Travel, Anniversary, Work, Daily Life, Graduation Ceremony, Party, Outdoor Activities etc |
13x4 HD Transparent Lace Front Wigs Human Hair Pre Plucked
What is HD Lace?
1. HD Transparent Lace, no matter what skin tone, It can blend.
2.This is a upgraded lace material that is more light and soft, delicate and looks more transparent than normal lace;
3.Can melt into our skin more perfectly and makes the hairline more Invisible;
4.Pre plucked natural hairline, baby hair all around, looks natural and realistic as your own hair.
5.13x4 ear to ear hd lace frontal wig,offer you very natural hairline than 4x4 lace closure wig ,4 Inch parting space, can make high ponytail&bun.
Wet and Wavy HD Lace Front Wigs Human Hair
Pre Plucked with Baby Hair

Invisible HD Transparent Swiss lace. Soft and thin. Easy to customize.

It blends effortlessly no matter what tone you are

With the Cuticle Layers Intact and All Facing in the Same Direction so that the Hair will Not Tangle.

HD Transparent Lace Front Wigs

Water Wave Lace Front Wigs Human Hair

HD Transparent Lace~Fits All Color Skin Perfectly

Hand-Tied the Closure Lace Line~Looks More Natural

Human Hair Lace Front Wigs Curly

21.5 -22.5 inch cap size~Fits Most People

4 Combs Around - In front & back & left & right, more easy to fix the wigs.

Adjustable Straps~Fit Perfectly Around Your Ears,You can adjust the cap size according to your head.

Comfortable Wig Cap

Elastic net cap~More Breathable & Comfortable

Free Part~Enough to Part Anywhere

Fit your head prefectly - Wider and longer Lace part on the both side, it can be parted like full lace wig.
13x4 Glueless Lace Frontal Wigs Human Hair Pre Plucked with Baby Hair Wet and Wavy Wigs Human Hair
Pre-Plucked Natural Hairline with Baby Hair All Around

1.Enough Baby Hair Around -achieving a more natural hairstyle.

2.Pre Plucked Natural Hairline-Looks more natural, beautiful and realistic as Your Own Hair

3.Hair Texture - Soft and Thick,Can be parted, middle part side part or any others.

Can be Dyed and Bleached?

1.Yes,it is 100% human hair, so can be dyed and bleached professionally.

2.We kindly suggest you take a few hairs to do tests first.

3.Normally we recommend darker color than to light it.

4.Please choose the good hair dye, and control dying time&temperature

5.After u dyed or bleached the hair, please do deep condition of the hair often.

Can be Straightened or Restyled?

1.Yes it can be Straightened and Restyled, you can design it in any shape you like.However , do not do it too frequently or the heat will make the hair easily get dry and tangled

2.We kindly suggest 150 ℃,even Human Hair will be burned if the temperature is too high.

3.Please Raise the temperature little by little to text it first

4.Please let the wand/curl sits on the hair around 3-5seconds.
Lace Front Wigs Human Hair Wet and Wavy Water Wave 13x4 Transparent Lace Frontal Wigs
FAQ About 13x4 Water Wave Lace Front Wigs Curly Wig:
Q1. How to Measure the Length of Hair Correctly?
A1:When you measure the wigs, please stretch it to straight firstly
Measure it From the top to the end of the longest part.
Q2. Can the wig be dyed & bleached well?
A2: It is the 100% virgin human hair,you can dye,restyle and bleach the hair.But in most cases,we suggest our customers to process the hair by personal barber.
Q3: Does it tangle and shedding?
A3: All of our water wave lace front wig no shedding, but there will be a little broken hair and attached hair due to static electricity, after u washed, it will be ok. Any wig will tangle more than your real hair, because your scalp produces natural oils that keeps your own hair from drying out.
Q4. Hair Wig Smell?
A4:100% chemical free,it may have a little shampoo smell,but can be removed by co-washing with shampoo and conditioner.
Q5: Is it transparent lace front wigs human hair?
A5: Yes, it is 13x4 HD transparent lace front wigs human hair. suitable for all skin tones, very natural. breathable & durable lace material make it more comfortable.
Q6: Is it Human Hair?
A6: Yes, it is, and if you do the test, you will find that the human hair in the burning will appear white smoke, and will become ashes; artificial hair burns to create black smoke and turns into a sticky ball.
How to Wash and Care the Water Wave Human Hair Wig
How to Wash 13x4 Water Wave Wigs Human Hair Invisible HD Lace Front Wigs
Before washing, brush wig remove any teasing or tangles. Place your wig in a basin or sink in cool water. Gently hand washes with a mild detergent or shampoo.
Never use hot water while in the process of washing your wig and do not style or brush it while wet.
Distribute conditioner and a wide tooth comb to natural virgin hair thoroughly before shampooing. Condition the wig if would like but stay away from the roots.
After washing a wig, do not shake it in a towel. Be careful and dry it piece-by-piece. This makes sure that strands of fibers don't falloff. Also, never style your wig while i's wet.Even those wet-to-style hair style's are known to damage your wig.
Avoid contact with chlorinated water, sea water, and hot water to avoid damage to your wig.
It is best to allow your human hair wig to air dry on a wig stand as this is most gentle on the hair.

Free Delivery
For all orders over $99

30 Days Returns
For and complications

Secure Payment
100% Secure Payments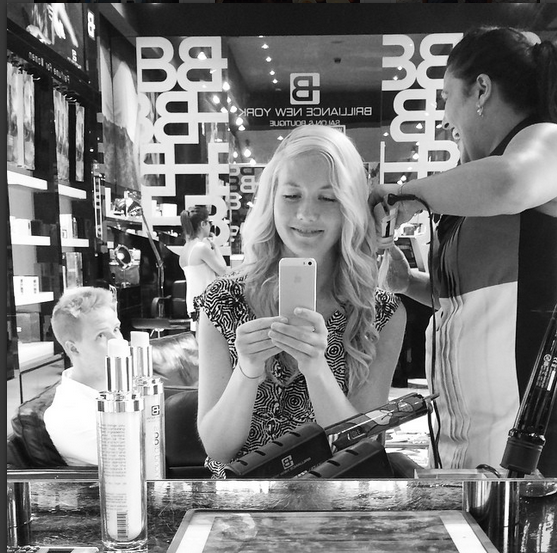 Why Brilliance New York?
✔ Lifetime Warranty

✔ Free 2 Day Shipping*

✔Salon Recommended ,Ideal For Home Use

✔Unlimited styling options

✔ Reduce your styling time by 60%

✔Salon Quality Hair tools & Hair care ✔ Over Half A Million Tools Sold

✔ Eco-Friendly, Social conscious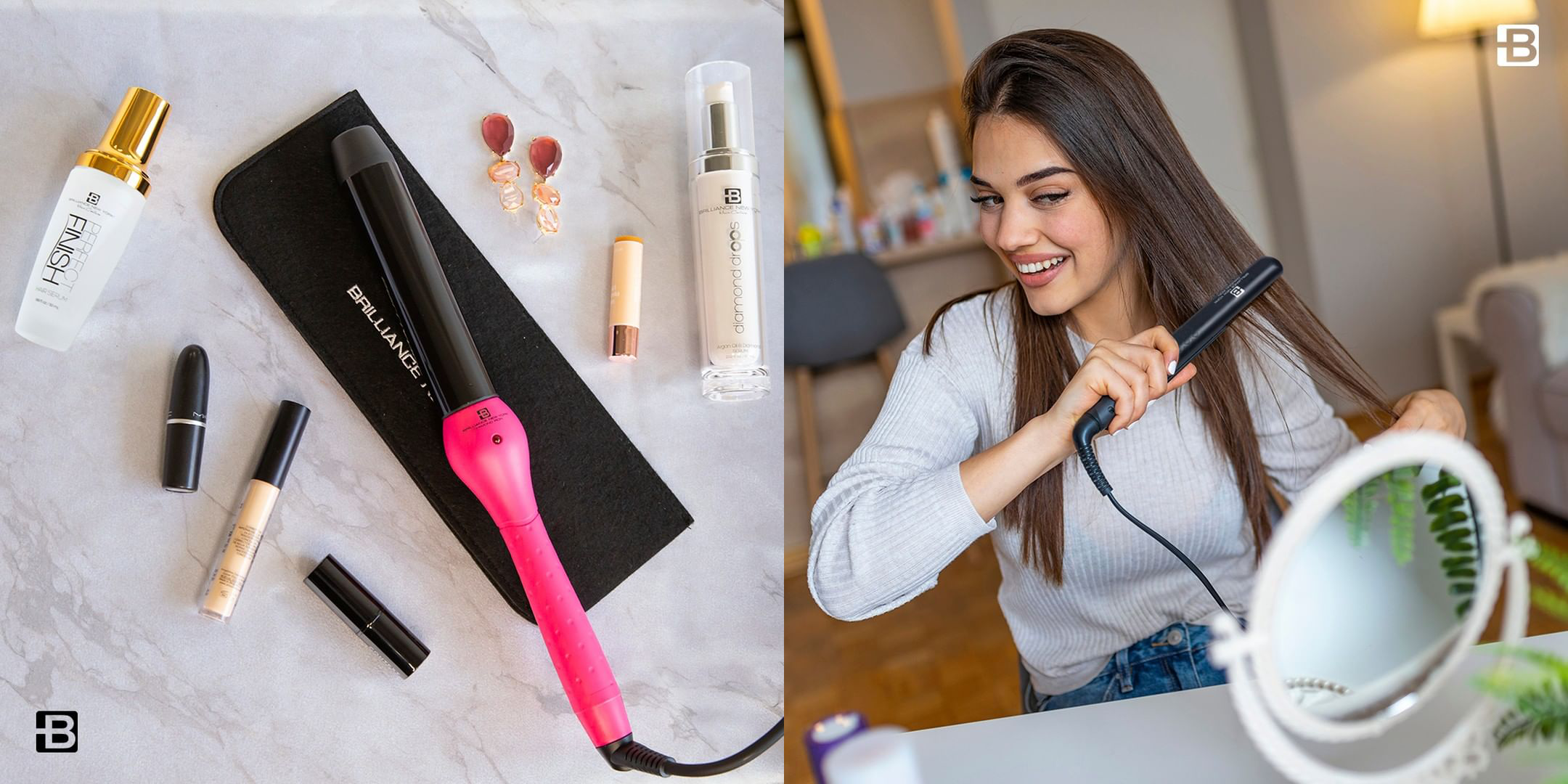 Beauty Wholeness
Beauty doesn't stop at the dressing table, it's in your handbag, your suitcase & maybe even on your desk! Time to step up your hair tools and hair care game - we have all you will ever need, with a range of styles to suit every beauty lover and any budget!
#ITSHAIROIC
What Customers Are Saying?