¾" Digital Clipless Curling Iron - 19mm
Features:


Great for giving you hair more body and volume.


Ceramic and diamond infused barrel.


An advanced ceramic heater for better recovery time.


Excellent for longer-lasting curls and waves.


Utilizing real diamonds and Far InfraRed technology for constant even heat distribution and no damaging hot spots.


Ionic technology helps seal the cuticle, locking the moisture inside your hair shaft, protecting your hair from humidity.


Advanced LCD display for more accurate temperature control.


Heats up to 430F / 220C.


Suitable for all hair types.


It comes with a free thermal glove for easier use.


Universal Voltage- Guaranteed to work anywhere you are in the world.


Lifetime warranty.


Directions:


Brush your hair thoroughly making sure there are no knots or tangles. Starting at your ear line, section your hair using your fingers or a comb and clip the top section up.


Put your thermal glove on the hand you will be using to hold the hair, not the curling iron.


Take a 2 Inch / 5 cm section of hair and hold it in your fingers.


Wrap the hair around the barrel and hold on to the tip of the hair, for 5-10 seconds. Then let go and enjoy your curls.


Tips from the salon:


Do not redo the same section over and over again. If you do not get perfect results the first time, move on to another section and return to curling the missing strand later.


If you want to get spiral curls, twist the hair at the root a few times and wrap the hair around the barrel. Hold on to the tip of the hair for 5-10 seconds. Then let go and enjoy your curls.


If you want the curl to start closer to the root, after wrapping your hair around the barrel, roll the handle up.


If you get a bit of a fishtail, it means you are not holding the tip of the hair against the barrel. Try again, this time using another strand and holding the tip of your hair against the barrel.


The longer you hold the hair against the barrel, the tighter the curls are going to be. The faster you let it go, the more of a wave you are going to get.


Use bigger sections to get a wave or bigger curls.


If you want to get more body & volume, after curling your hair, use a wide-tooth comb and gently comb the curls, to give your hair more fullness & texture.



Free Delivery
For all orders over $99

30 Days Returns
For and complications

Secure Payment
100% Secure Payments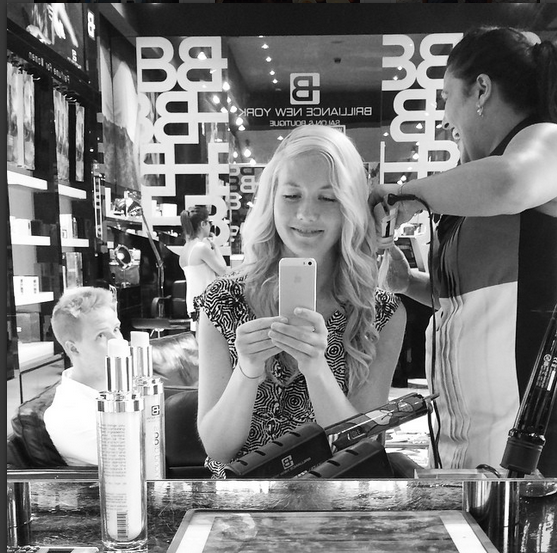 Why Brilliance New York?
✔ Lifetime Warranty

✔ Free 2 Day Shipping*

✔Salon Recommended ,Ideal For Home Use

✔Unlimited styling options

✔ Reduce your styling time by 60%

✔Salon Quality Hair tools & Hair care ✔ Over Half A Million Tools Sold

✔ Eco-Friendly, Social conscious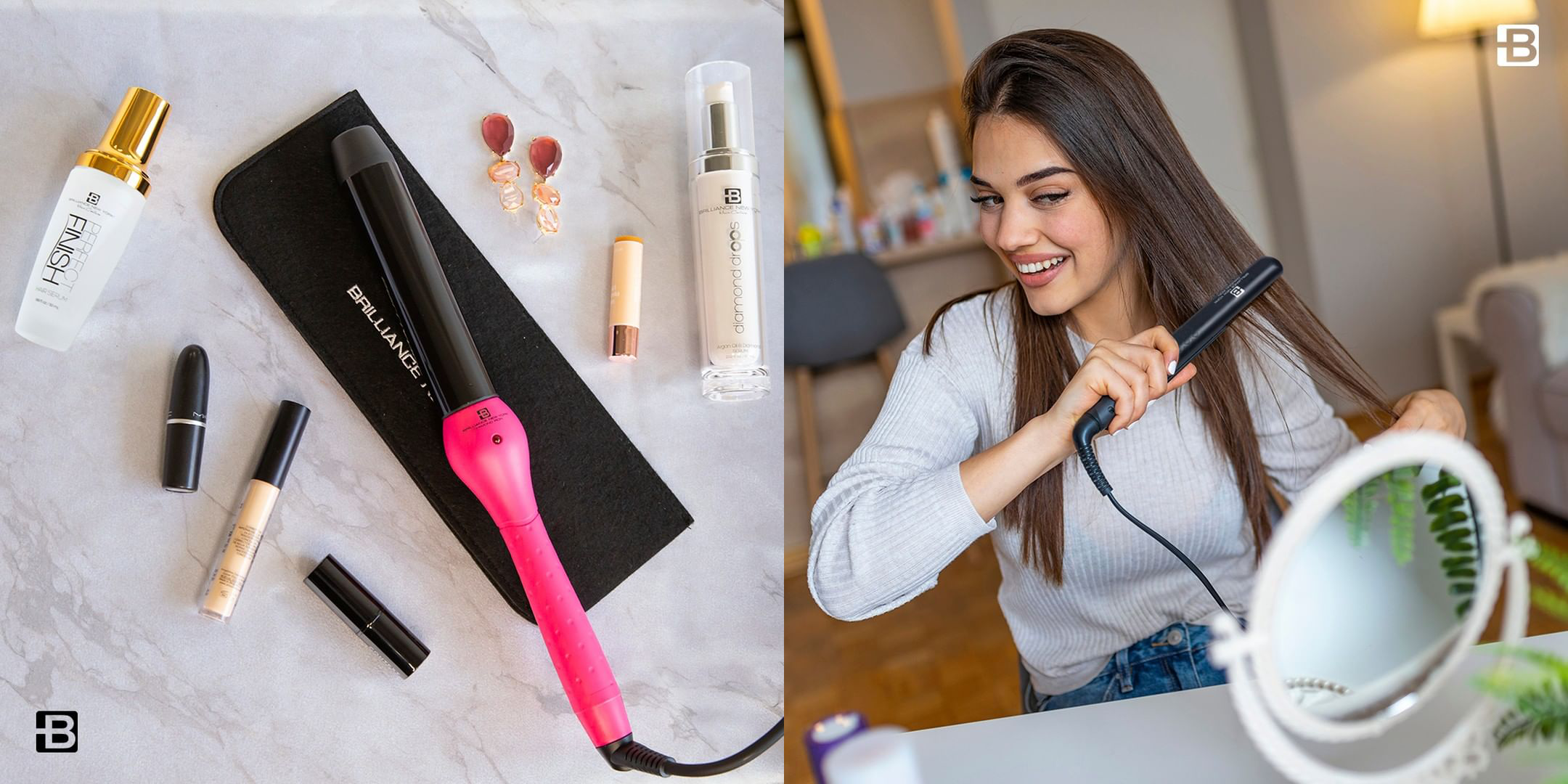 Beauty Wholeness
Beauty doesn't stop at the dressing table, it's in your handbag, your suitcase & maybe even on your desk! Time to step up your hair tools and hair care game - we have all you will ever need, with a range of styles to suit every beauty lover and any budget!
#ITSHAIROIC
What Customers Are Saying?