Fast-Drying Hair Dryer, Foldable Ionic Blow Dryer with Storage Bag for Travel, Lightweight Portable Hairdryer for Women & Men, Negative Hair Blow Dryer, 2 Heating/Cold/2 Speed Settings, Green
【Prevent 99% of the Hair from Being Inhaled】We have upgraded and improved the design of the hair dryer inlet, which can 99% prevent hair from being inhaled. As well as the addition of a removable double safety dust cover can prevent dust and particles from being sucked into the blow dryer. Additional small soft brush accessories, you can always clean the air inlet and dust cover to ensure wind power
【Blowing Hair Time 30% Faster than Ordinary Hair Dryer】7MAGIC hair dryer's wind speed is 2 times the other hairdryer; the maximum wind speed is 18m/s; the rotational speed is 32000 RPM. Drying hair is 30% faster than the ordinary hair dryer. It only takes 1-2 minutes for short hair, 3-5 minutes for medium-length hair, and 5-8 minutes for thick and long hair
【Foldable, Compact, and Light Weight】Folding hair dryer is lightweight (0.88 lbs) and compact size is 7.67*5.11*2.08 inch. It is easy to carry, and store and does not take up space at home. The collapsible travel hair dryer with our storage bag is great for business trips or travel. Suitable for home, school dormitory, gym use, and hair salon for styling
【3 Temperatures & 2 Speeds & Negative Ion Function】7MAGIC ionic hair dryer offers 3 temperature settings (COOL/ WARM/ HOT) and 2-speed settings (LOW/ HIGH) for regular drying, quick drying, and hair styling. In addition, our professional hair dryer uses ionic technology to release millions of negative ions to protect hair from heat damage, prevent excessive dryness caused by high temperatures, and maintain the hair's natural moisture
【Overheating Safety Protection Settings】 When the internal components of the ionic blow dryer sense that the temperature exceeds the safety range, the professional blow dryer will automatically power off to start the protection mechanism. You can wait for the temperature to drop before using it again. When encountering extreme conditions, the thermal fuse will be irreversibly blown for protection
Product Description
| | | | | | | |
| --- | --- | --- | --- | --- | --- | --- |
| Size | Foldable: 7.7*5*1.9 inches | Foldable: 7.7*5*1.9 inches | 1.7 inches | 1 inch | 1 inch | 3 Barrel Curling Iron |
| Temperature | 3 temperature settings (cool/warm/hot) and 2-speed settings (low/high) | 3 temperature settings (cool/warm/hot) and 2-speed settings (low/high) | 5 temperature settings: 290°F - 450°F | 5 temperature settings: 290°F - 450°F | 5 temperature settings: 290°F - 450°F | 6 temperature settings: 230℉ to 450℉ |
| Technology | Prevent hair inhalation, 5 minutes fast drying technology, negative ion technology, overheat safety protection setting | Prevent hair inhalation, 5 minutes fast drying technology, negative ion technology, overheat safety protection setting | 15s MCH heating, 60 minutes auto shut-off, all-round floating plate | 15s MCH heating, 60 minutes auto shut-off, all-round floating plate | 15s MCH heating, 60 minutes auto shut-off, all-round floating plate | PTC heating, LCD temperature, rotary temperature control |
| Uses | Fast hair drying | Fast hair drying | Straightening and shaping | Straightening and shaping | Straightening and shaping | Beach waves and mermaid hairstyles |
| Voltage | 110V-125V | 110V-125V | Dual voltage 110v - 220v | Dual voltage 110v - 220v | Dual voltage 110v - 220v | Dual voltage 100V-240V |
Specifications of Lightweight Hair Dryer
Wattage: 1600W
Input voltage: 110V-125V
Hz range: 60Hz
RPM: 32000RPM
Wind speed: 18m/s
Size: 7.67*5.11*2.08in /19.5*13*5.3cm
Weight: 0.88lb
Package list: 1*travel size hair dryer for men and women, 1*concentrator nozzle, 1*storage bag, 1*small soft brush, 1*manual
Core Features of Travel Blow Dryer
1. 5min to dry hair quickly, 30% faster than other negative ion hair dryer
2. Detachable air filter, 99% of your hair does not get sucked into the dryer
3. Compact hair dryer with our storage bag, easy to carry, easy to store
4. Lightweight and slim design will help you avoid arm cramps when drying your hair
5. 3 temperature settings (COOL/ WARM/ HOT) and 2-speed settings (LOW/ HIGH)
6. Overheating safety protection settings
Double Overheat Protection Setting

1. When the temperature control element senses that the temperature exceeds the safety range, the fast drying hair dryer will automatically power off to start the protection mechanism

2. Thermal fuse can be irreversibly blown under extreme conditions to protect

Eliminate Frizz and Take Care of Your Hair

Our negative ion blow dryer uses ionic technology to release millions of negative ions to eliminate frizz and add shine as you dry your hair

Foldable and Easy to Carry

With a foldable design, the hair dryer can easily be stored in a suitcase or luggage bag without taking up extra space. With an attached storage bag, the compact blow dryer can be easily carried and stored during the trip
Lightweight and Comfortable to Hold

This portable hair dryer weighs 0.88lb, and is compact and lightweight. with a slim handle for a comfortable grip to help you avoid arm cramps while drying your hair.

ALCI Safety Plugs

ALCI safety plugs with leakage and overheating protection for your and your family's safety

Compact Size Hair Dryer for Traveling

This portable blow dryer measures 7.7*5*1.9 inch and is about the size of 2 bananas when folded; it is lighter than other lightweight blow dryer and dries hair faster than traditional ion blow dryer
Can be used on different occasions and suitable for different hair types, such as long, short, curly, straight, thin, and thick hair. You can easily carry storage due to collapsible hair dryer and the attached storage bag, does not take up extra space.

Free Delivery
For all orders over $99

30 Days Returns
For and complications

Secure Payment
100% Secure Payments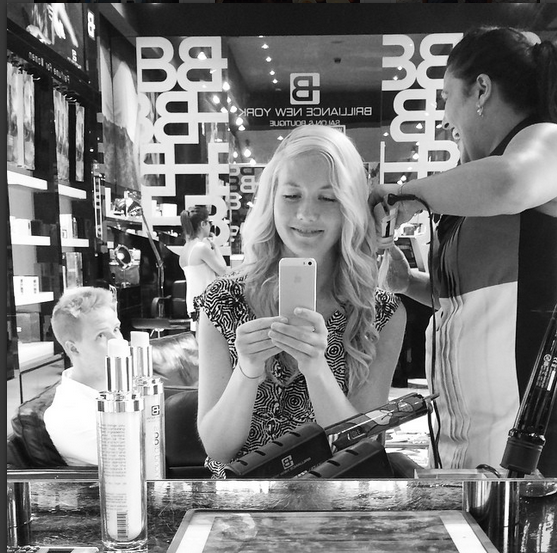 Why Brilliance New York?
✔ Lifetime Warranty

✔ Free 2 Day Shipping*

✔Salon Recommended ,Ideal For Home Use

✔Unlimited styling options

✔ Reduce your styling time by 60%

✔Salon Quality Hair tools & Hair care ✔ Over Half A Million Tools Sold

✔ Eco-Friendly, Social conscious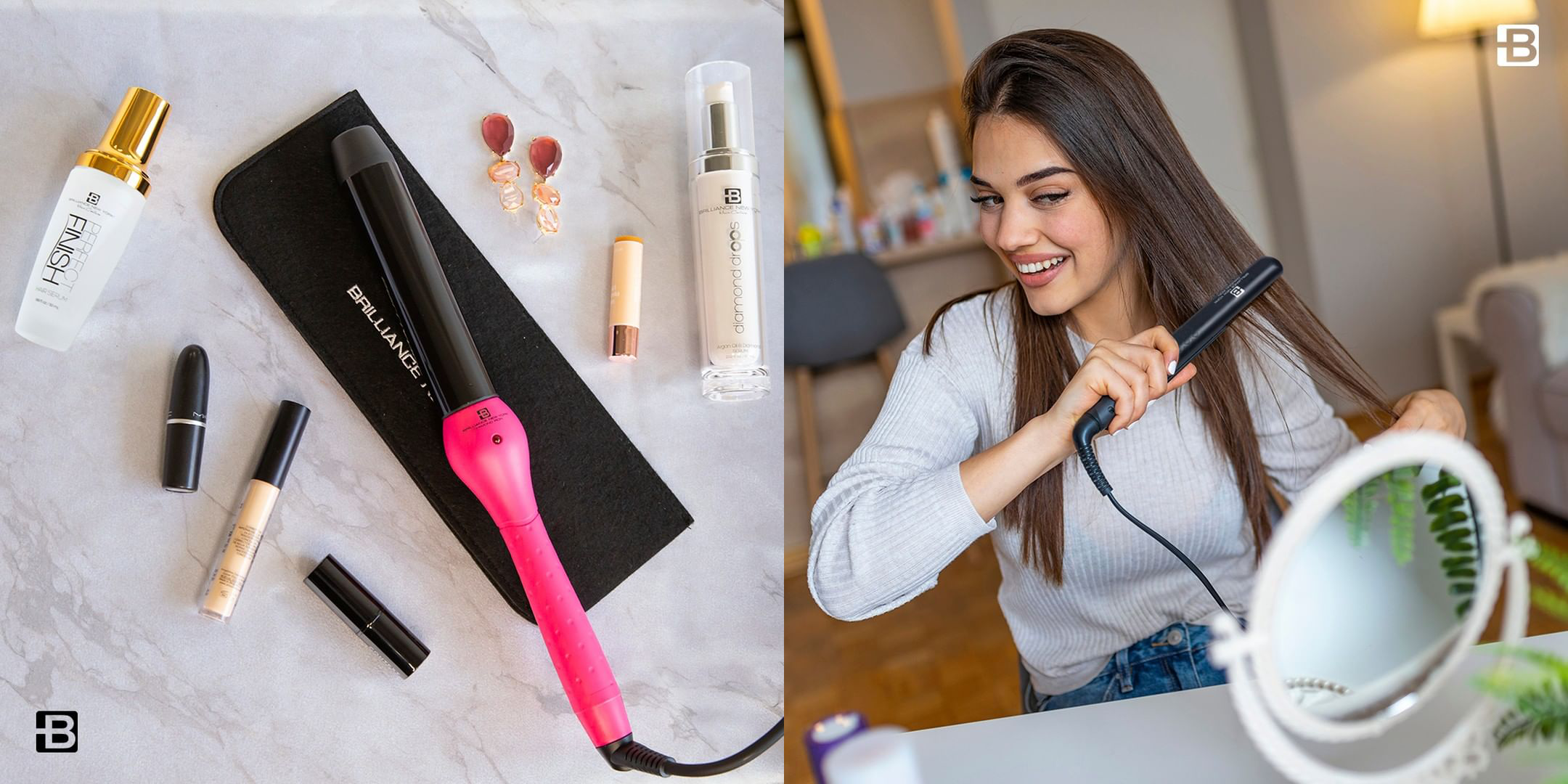 Beauty Wholeness
Beauty doesn't stop at the dressing table, it's in your handbag, your suitcase & maybe even on your desk! Time to step up your hair tools and hair care game - we have all you will ever need, with a range of styles to suit every beauty lover and any budget!
#ITSHAIROIC
What Customers Are Saying?