Clip-In Hair Extensions for Women, Soft & Natural, Handmade Real Human Hair Extensions, Platinum Blonde, Long, Straight #60A, 7Pcs 120G 20 Inches
【Real Human Hair Extensions】GOO GOO clip-in hair extensions are everything you need for longer, thicker hair. Made from 100% real human hair that is as soft as your natural hair, they will last you about 2-3 months with good care. For thick hair, you might need 1-2 packs to add length, and for fine hair, 2-55 packs to add volume.
【Matches Your Hair Colour to Blend In or Stand Out】These clip-in extensions can be attached to any length of hair and can easily blend in with your natural hair colour, but if you wish for highlights or streaks, you can also dye them in a color of your choice with no fear of damage. You can even curl and style them exactly as you would do with your natural hair.
【Easy & Comfortable to Wear】Remy clip-in human hair extensions are available in a set of 7pcs, with a net weight of 105g for hair without clips and 172g for hair with clips. The clips are secure, and the hair extensions are light and do not weigh your hair down. For clipping it on and taking it out, as well as washing and care instructions, please refer to the product page.
【Hassle-free Delivery Service】Enjoy 2-day arrival times for expedited delivery and 3-4 days' arrival time for regular delivery. We also offer a free exchange and return service if your purchase is returned within 82 days. Please ensure the hair extensions are in good condition before opting for a return and exchange.
【Excellent Service & Support】Feel free to reach out to us if you have any problems with your purchase. Note: The color you see may be vary slightly from the colors seen in the images due to lighting. Choose the hair color according the display picture considering your natural hair color.
Product Description
Goo Goo Hair is dedicated to the development of the high quality hair extensions. We have our own brand, factory and warehouse in the United States, with more than 20 years history of hair extensions. We sincerely thank our customers for their encouragement and like. Goo goo hair extensions are 100% human hair. Whether it is the collection of raw materials to the production process, we all carry out strict quality control. Goo goo Hair promises to change the way everyone envisions hair extensions. More comfortable, lighter, no injuries and versatile. Your satisfaction is our greatest motivation.
Do You Know GOO GOO Clip in Hair Extensions?
Clip in Hair Extensions for Add Volume and Length of Hair.
1. Type: Clip in Hair Extensions.
2. Materials: Remy Human Hair Extensions.
3. Length: 14inch, 16inch, 18inch, 20inch, 22inch, 24inch Available.
4. Net Weight: 105g Hair + 15g Clips, Total 120g.
5. Color: Platinum Blonde Color.
6. Texture: Straight, Thick from Top to End.
7. Gift: 2 Pieces Detachable Clips and 1 Pair of Eyelashes.
8. Applicable Scene: Goo Goo clip in hair extensions are very comfortable and can be worn all day long! Suitable for daily wear, work, dating. For special occasions, parties, dances and other occasions, quickly increase or lengthen hair, full of confidence and happiness in the crowd.
Clip in Human Hair Extensions Piece Detail
GOO GOO Clip in Hair Extensions Advantages
100% Brazilian Remy Human Hair--Can be Styled

[1] All of our clip in hair extensions are remy human hair, which can be styled and dyed. You can create any style and color you like according to your mood.

Increase Hair Volume According to Your Preferences

[2] If your hair is thick, we recommend you can try 2-3 packs to add the length, 1-2 packs to add the thickness.

If your hair is thin, we recommend you can try 2-3 packs to add the thickness, 1-2 packs to add the length.

Hand made weft--More Comfortable

[3] Hand made weft, breathable, comfortable and don't fall out and shedding easily. Metal clips are well sewn into each weft firmly, soft and comfortable.

The Best Gift Choice--for Friends or for Yourself

[4] One pack is delivered in a beautiful box. In addition, we have included 2 pieces detachable clips and a pair of beautiful false eyelashes, hoping you can be accompanied by goo goo on your way to beauty in the future.
Come Goo Goo Hair, Choose the Color that Suits You Best
We provide our customers with the popular trendy colors. We have our own design team, which will combine the popular colors of the season with the colors that can be commonly used in life to meet your different needs. All of our products are based on actual shooting, so please rest assured to choose your favorite color.
"Goo Goo" Hair Care Tips
How To Wash

1. Comb your hair with a wide-tooth comb.

2. Wash your hair extensions with warm water and sulfate conditioner.

3. Wash your hair by holding gently. Do not rub your hair.

4. Comb your hair extensions with a wide-tooth comb from the bottom to the top of the hair extensions.

5. Gently hold the hair with your hand and squeeze the water.

6. Beat the hair with a towel until the hair is dry.

Kindly Reminder: Please do not use colored shampoos (such as purple shampoo), to wash very light colored hair extensions. Because this may stain the hair extensions.

Human hair is tender by nature. The lifespan largely depends on how they were worn and taken care of. Improper shampoos conditioners, frequent use of heating tools, dyeing and heavily styling may shorten lifespan.

How To Care

1. Wash your extensions with moisturizing hair care products: this will keep the moisture in from shampooing while at the same time not drying them out from over-shampooing.

2. Be Extremely Gentle: Combing or styling the extensions gently can let the hair not falling out. Use a wide-tooth comb, start at the bottom and slowly work your way up.

3. Use Heat Protectant: Use heat protectant on hair extensions. When use hot iron, please keep the temperature less than 390 degrees Fahrenheit.

4. Deep Condition: Once a week, carefully put your extensions in warm water and apply a bit of conditioner all over. Leave for around 20 minutes then rinse it.

5. Keep Ends Trimmed: Because human hair extensions will easily get split ends. Not letting the injurie move up the hair shaft, trim the ends every 6 to 10 weeks.

6. After you wash your hair, your hair may be slightly curved, which will be more natural. If you want a silk straight effect, you could please use the flat iron to straighten it.

How To Style

Styles as your like with good care:

Our hair extensions are 100% human hair. It can be colored, straightened and curled. We recommand that the temperature of the straightening plate should be controlled at 320 degrees Fahrenheit to 390 degrees Fahrenheit with 5-6 seconds every time and 3-5 times repeat.

The hair also can be dyeable. Genrally speaking, we are not recommend to dye it. Due to the hair extensions cannot get nourishment from the scalp, so dyeing will damage the cuticle of the hair extensions. If you must have to dye, it is easier to darken the hair than to lighter the hair. We highly recommend having your hair dresser dye the extensions, because coloring them by yourself always poses a high risk of not coming out the shade you want. (Warm reminder: when you want to dye the hair extensions, please wash the hair first to ensure the hair is clean)

How To Choose Length

If you often curl it, we recommend that you better buy a size longer than your hair. Different sizes bring you different charming styles.
How to wear clip in hair extensions?
Step 1- Separate your hair: Starting at the lower back section of your head, use a tail comb or index finger to divide(horizontally part)your hair, at the lower back of the head i.e. just below one ear to the second ear. Aslo, you can start parting even lower, as low as you want to place the first weft.
Step 2- Choose a suitable width clip hair and open the clips that are sewed on the weft.
Step 3- Prepare the hair wefts and wear on your hair, then check if wear firm.
Step 4- Release the hair you held out of the way and create a new parting. Repeat the first to third steps to wear on the other side of the head. Each time leave the extra hair, on top of your head.
Step 5- After wear all hair pieces put your hair down and comb neatly. You will have a good looking in an instant.
FAQ About Real Human Hair
Q1: How to avoid the clip in hair extensions' tangle?
A: Dear, Because of dryness, oil, dirt build-up, salt, chlorine, the hair will tangle. Wrong combing method and high temperature iron on the hair also easily cause the hair tangle. We suggest that wash your hair 1-2 times per week, use wide tooth comb on the hair to comb the ends of the hair gently from the bottom, then from the middle, and finally from the root to the ends of the hair smoothly. or consult your stylist for more help, regularly trim the bottom of the hair and maintain the hair with hair oil.
Q2: Does the clip in hair extension color blend well with my hair?
A: Dear, we have our own product designers who will design many natural and fashionable color hair extensions, according to the color that suits most people hair color and the trend color. Layered color matching technology, which is more natural and can be perfectly blend with your own hair, bringing a charming visual effect.
Q3: Does the clip in hair extensions mixed with chemical synthetic hair?
A: Dear, our clip in hair extensions are all real human hair, the hair extensions materials may contain impurities, but we would pick them very clean by manually. We make sure that each hair is hand-selected and matched with colors to form a complete hair extension. Please rest assured to use.

Free Delivery
For all orders over $99

30 Days Returns
For and complications

Secure Payment
100% Secure Payments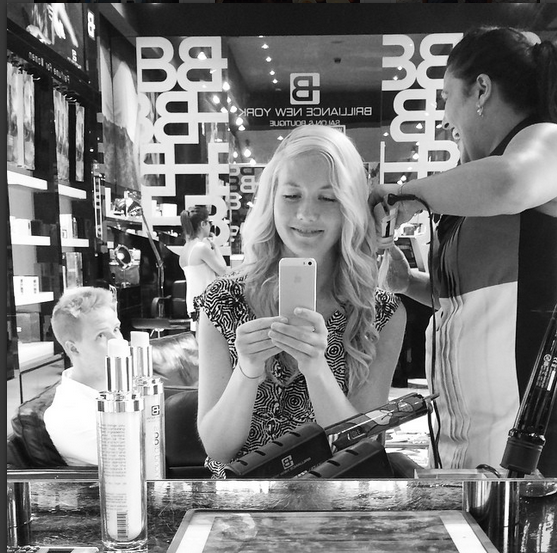 Why Brilliance New York?
✔ Lifetime Warranty

✔ Free 2 Day Shipping*

✔Salon Recommended ,Ideal For Home Use

✔Unlimited styling options

✔ Reduce your styling time by 60%

✔Salon Quality Hair tools & Hair care ✔ Over Half A Million Tools Sold

✔ Eco-Friendly, Social conscious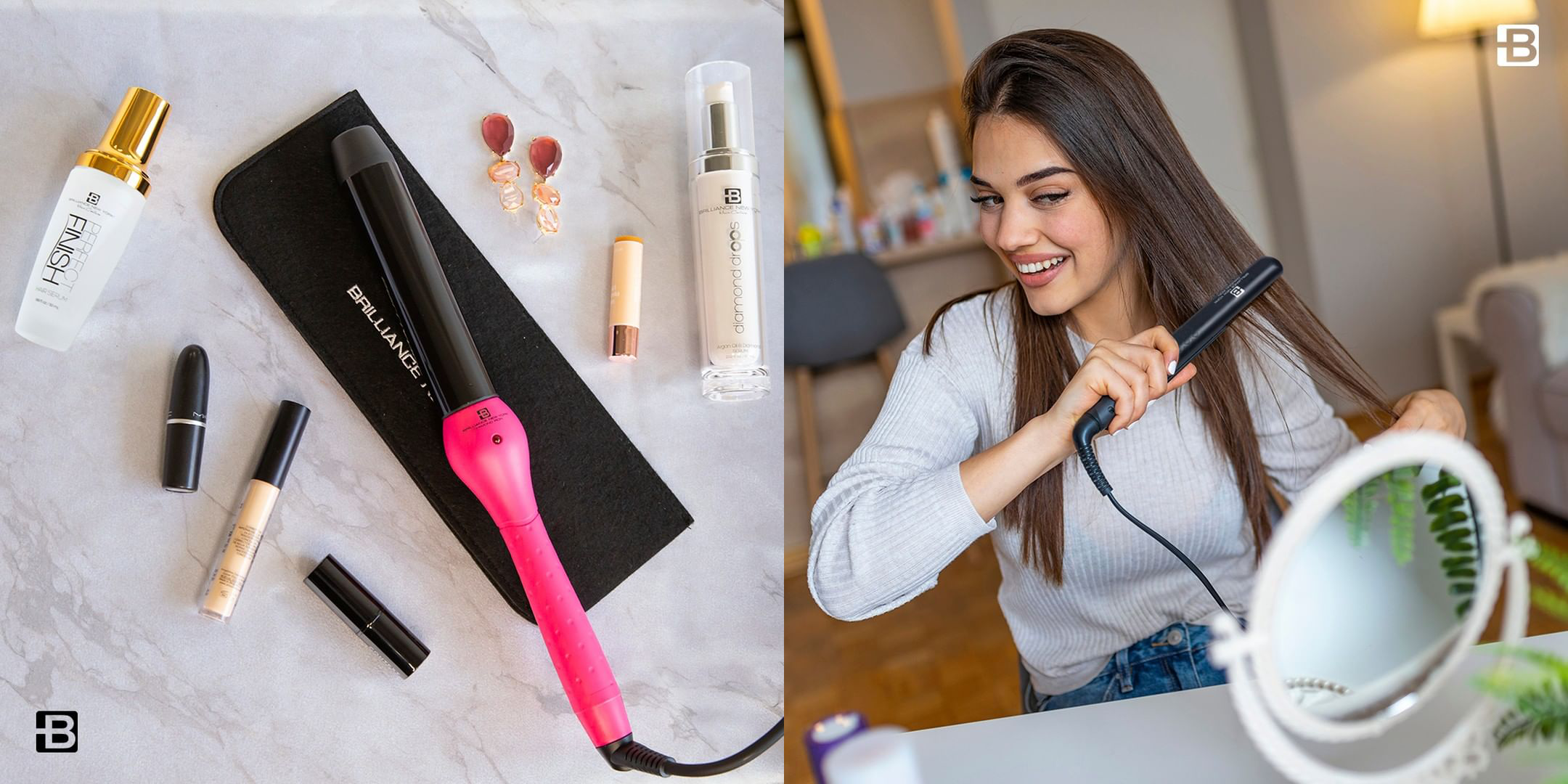 Beauty Wholeness
Beauty doesn't stop at the dressing table, it's in your handbag, your suitcase & maybe even on your desk! Time to step up your hair tools and hair care game - we have all you will ever need, with a range of styles to suit every beauty lover and any budget!
#ITSHAIROIC
What Customers Are Saying?