Ionic Hair Straightener Brush | Ceramic Straightening Hair Brush
【Hair Protection】 The hair straightener brush releases rich negative ions and far Infrared which help in eliminating frizz, knotting and split ends. This helps in improving the overall quality of the hair, resulting in a much smoother and healthier hair which is easy to manage anytime, anywhere
【30-40 Seconds Heat up】Most straight hair brush take a long time to heat up thus wasting the time of the user all the while increasing the electricity bill cost. GLAMFIELDS Hair straightening brush heats up within 30-40 seconds thus saving time and energy. This is possible because of its MCH technology which improves the overall user experience. Its wider structure and denser comb teeth help reduce the time for straightening considerably
【Safety Controls】This ceramic straightening brush is equipped with the auto shutdown and temperature lock features to ensure maximum security and optimum performance at all times. Temperature lock ensures that there is no abrupt rise in temperature that can harm the hair. The device auto shuts off if it is not used for continuously 60 minutes thereby preventing any energy wastage and prolonging the life of the machine as well
【Easy To Use And Clean】 This hair straightening brush should not be washed with water under any circumstances and should only be cleaned with a brush stained with alcohol. As alcohol is highly volatile, it disappears quickly and does not cause damage to the instrument in any manner. However, one to keep in mind is that there is residual heat after using the device, so it is best to keep this electric hair brush in the open for some time before storing it safely
【High Density Nano Comb Brush for Curly Hair】Easily turn curly hair into straight hair in just minutes! Not only This, but this hair straightener brush provides a massaging effect that benefits the scalp and stimulates hair follicles
Product Description
Ceramic Hair Straightening Brush, Achieve your Style & Mysterious!
Now Hair Straightening Brush is a common household item. They have been in use since the 1890s for the purpose of flattening and straightening hair. When it comes to beauty products, our salon brands is the name you can definitely bank upon. Gift your loved ones this hair straightening brush and see their face light up in joy!
Ceramic Ionic Hair Straightener Brush with Faster Heating, MCH Ceramic Technology
Easy to Use: Use the item just like a conventional brush for 5-15 minutes without too much trouble in fixing hair as the flat iron.
16 Heat Settings: To provide you with total control for all kinds of hair condition.​
No time wasting, No fatigue at Salon, No burning on your hair, No pain No hurt to your scalp and hands.
MCH Technology: Ceramic heats up within only 30-40 seconds thus saving time and energy.
Anion Technology: Straighten your hair, Eliminate frizz, Add Shine. Infrared rays lock in your hairs natural moisture and gives your hair a smooth, silky, natural lustrous look by sealing the hair cuticles.
Professional Ceramic Comb

Heat Quickly, Save Energy, More Durable, Lasts Longer, The Advanced MCH technology can heats up within 30-40 seconds, wider and denser comb tooth dramatically also decrease the time of ceramic straightening brush.

Negative Ions and far Infrared

The electric hair brush rich negative ions and far Infrared can eliminating frizz, split ends, knotting and adds shine, repairing the hair quality of harm. Make a more natural smoother and healthier.

Temperature Lock Function

Temperature lock function can avoid accidentally changing the temperature. Auto shutting off after 60mins if no motions are detected to ensure safety.
Specifications:
Heater: Metal Ceramic Heater (MCH)
Temperature range: 170°F to 450°F
Warm-Up Time: 30-40 seconds
Automatic Shutoff: 60 Minutes
360°Rotate Swivel Power Cord: Yes
Voltage: 100–240V AC
Frequency: 50 -60 HZ
Power: 68W
Gift Packaging
Black with upscale gift boxes and pockets, gloves and brushes, which is the best gift, birthdays and other festivals for lovers, girlfriends, daughters and mom. She will be really surprised, because of your intimate care.
Package Including:
1 x Hair Straightening Brush
1 x Heat Resistant Glove
1 x Smaill Clean Brush
1 x Cloth Bag
1 x User Manual

Free Delivery
For all orders over $99

30 Days Returns
For and complications

Secure Payment
100% Secure Payments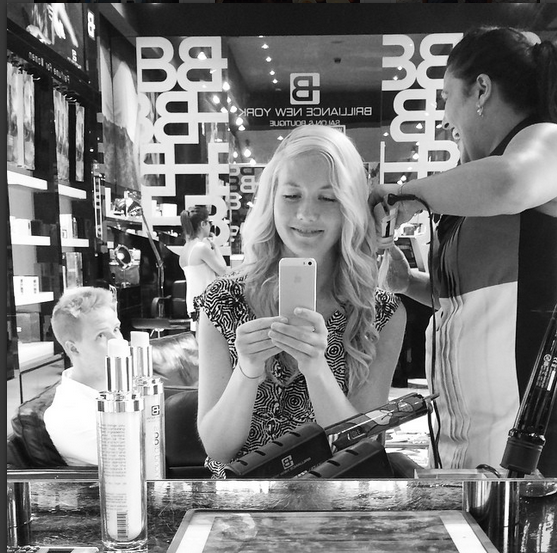 Why Brilliance New York?
✔ Lifetime Warranty

✔ Free 2 Day Shipping*

✔Salon Recommended ,Ideal For Home Use

✔Unlimited styling options

✔ Reduce your styling time by 60%

✔Salon Quality Hair tools & Hair care ✔ Over Half A Million Tools Sold

✔ Eco-Friendly, Social conscious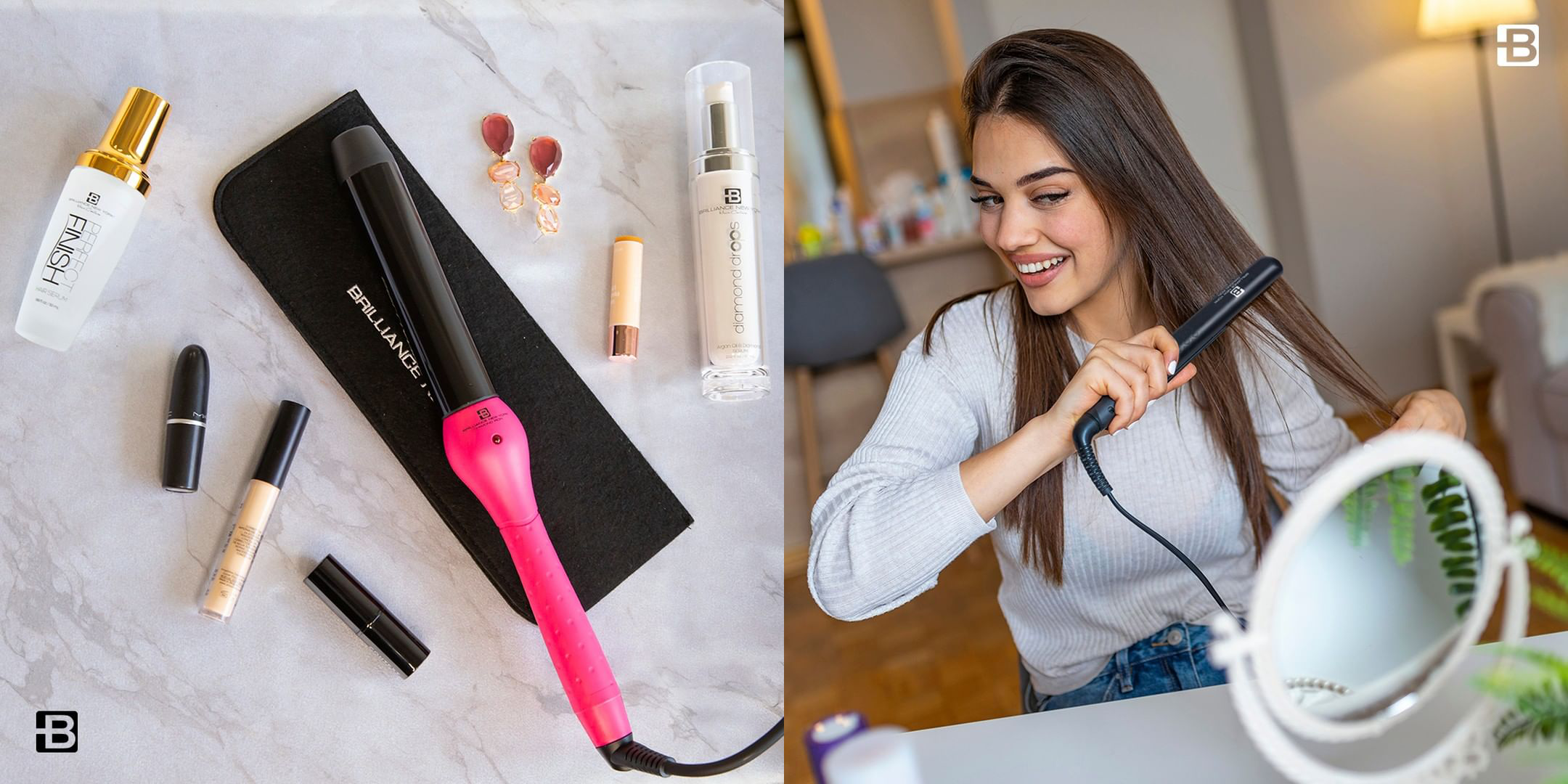 Beauty Wholeness
Beauty doesn't stop at the dressing table, it's in your handbag, your suitcase & maybe even on your desk! Time to step up your hair tools and hair care game - we have all you will ever need, with a range of styles to suit every beauty lover and any budget!
#ITSHAIROIC
What Customers Are Saying?