Straight Clip in Hair Extensions for Black Women Brazilian Human Hair Extensions 8Pcs Remy Hair Extensions Clip in Human Hair with 18Clips Double Lace Weft 120G (18Inch, Natural Black)
【High Quality】Our clip in hair extensions are made of 100% unprocessed virgin hair, which can blend perfectly with 4b/c hair without cornrows, silk and smooth, bouncy with highest elasticity, can be strengthened, curled, dyed, like your own hair!
【A Pack of 8 Piece & Tips】Pobokix clip in hair extensions real human hair, 8 pieces 120g with 18 clips. A pack is usually used to increase hair volume, you need a similar size to your hair; If you want to increase hair length, two packs same size or above 2 will be recommended
【Smart Design】1. Clip ins use 28 mm minimal clips which is comfortable to install 2. High quality stainless steel clips, strong and durable, can last life time 3. Similar color with the hair and lace, seamless and invisible, looking more natural 4. Easy to take on and off in minutes 5.Hand Sewed three times to the weft which is more stable, flexible
【Double lace weft】Double lace weft remy hair extensions clip in human hair, prevent shedding and tangling, neat & tight, no split ends, feeling super softness, breathable and comfortable
【Fast Delivery & 24 Hours Customer Service】Shipped by Amazon, 1-3 working days arrive. If you have any questions about our clip in hair extensions for black women, please feel free to contact us, we will be happy to help you
Product Description
Pobokix Hair - The United States Trustworthy Brand
We are a supplier in the human hair field who have more than 10 years of 100% human hair factory experience.

We provides customers with unique and practical clip in hair extensions, making the changes of customers more beautiful and moving, young and beautiful, and has become the focus of the crowd.
Product Description :
Type: Clip In Human Hair Extensios.

Materials: 100% Remy Hair Extensions Clip in Human Hair.

Length: 18inch, 20inch, 22inch, 24inch Available. We also Receive Custom Hair.

Weight: 120g.

Color: Natural Black, Can be Dyed, Bleached.

Texture: Straight, Soft,Silky and True To Length.

Quality Weft: Neat and Tidy weft Double Machine Made Hand Sewed Clips Every Process is Professional Best Products for the Stunning You!

Hair Advantage: Clip in Hair Extensions is No Tape No Glue, No Damage to Scalp and Hair, Can Blend Perfectly with Your Hair Color. You can Easily to Apply and Remove the Clip on the Hair Extensions by Yourself to Change Hairstyle for Different Occasions. (Wedding, Make-up Parties, Dating, And so on)
Clip in Hair Extensions Real Human Hair Extensions for Black Women 8Pcs Remy hair extensions clip in human hair
Comfortable & Secure to Wear

Clip in Hair Extensions is no tape, no glue, no damage to scalp and hair.

Stainless steel hair clips is covered with soft rubber layer to carefully protect your scalp from damaging.

A Set of 8Piece Contenes

2 Piece-8" (20cm) Wide Weft- 3 Clips Per Weft

2 Piece-6" (15cm) Wide Weft- 3 Clips Per Weft

2 Piece- 4" (10cm) Wide Weft- 2 Clips Per Weft

2 Piece - 2"(5cm) Wide Weft- 1 Clips Per Weft

Quality Weft

Neat and tidy weft double machine made

Hand sewed clips every process is professional Best products for the stunning you!

Easy to Add Length and Volume

Clip in hair extensions is easy to adding volume and length.

Usually 1 set is recommended for customers who have fine type of hair to add length or volume; 2 sets can fill a full head, if you like thick hair you can order 3 sets
How to wear clip in hair extensions?
Step 1- Put your own hair up and down two layers and clip the upper layer of hair
Step 2- Open the clip and stick to the route to find a good location.
Step 3- Clip the Combs One by One. After all the clip were stucked, check if the hair piece is firmly fixed and arranged the hair piece at position.
Step 4- After wear all hair pieces put your hair down and comb neatly. It is very natural and realistic
If You are Looking for Something Simple but Elegant You Need It!

Free Delivery
For all orders over $99

30 Days Returns
For and complications

Secure Payment
100% Secure Payments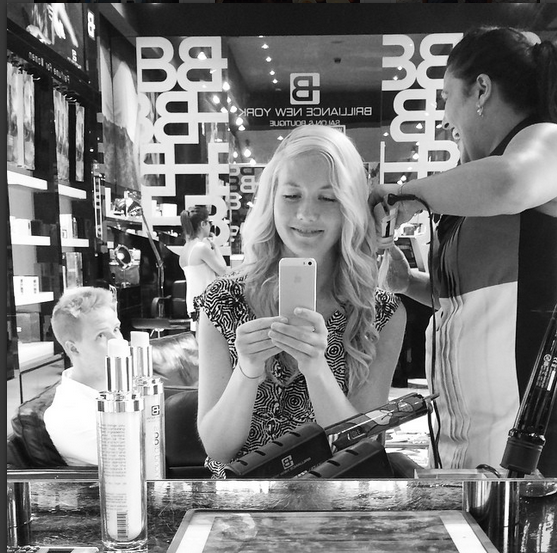 Why Brilliance New York?
✔ Lifetime Warranty

✔ Free 2 Day Shipping*

✔Salon Recommended ,Ideal For Home Use

✔Unlimited styling options

✔ Reduce your styling time by 60%

✔Salon Quality Hair tools & Hair care ✔ Over Half A Million Tools Sold

✔ Eco-Friendly, Social conscious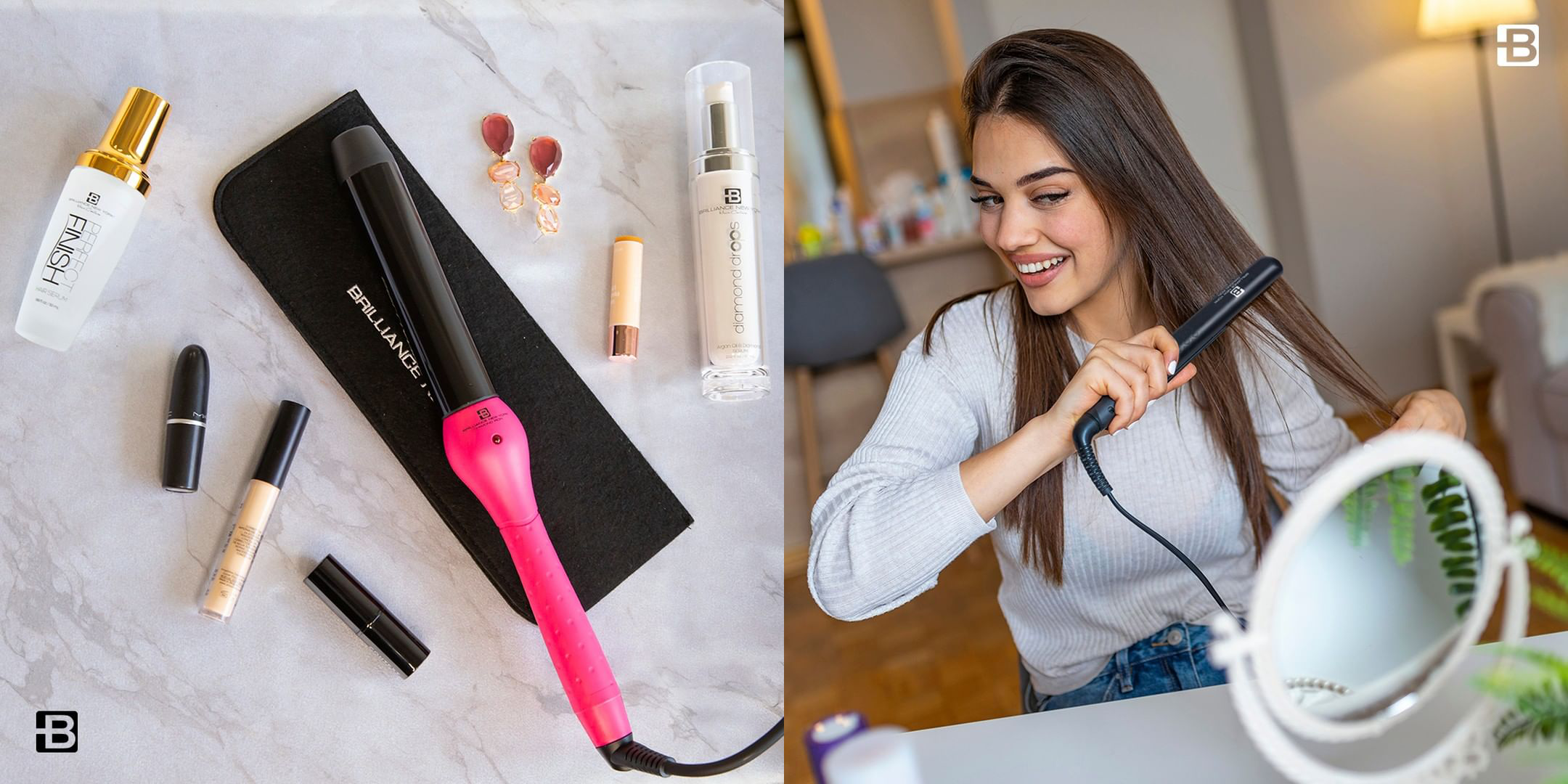 Beauty Wholeness
Beauty doesn't stop at the dressing table, it's in your handbag, your suitcase & maybe even on your desk! Time to step up your hair tools and hair care game - we have all you will ever need, with a range of styles to suit every beauty lover and any budget!
#ITSHAIROIC
What Customers Are Saying?