Straight Human Hair Clip in Hair Extensions for Black Women 100% Unprocessed Full Head Brazilian Virgin Hair Natural Black Color ,8/Pcs with 18Clips,120 Gram (22Inch, Straight Hair)
★Hair Material: Our Straight Human Hair Clip in Hair Extensions are 100% unprocessed Brazilian human hair wigs, high quality ,clean,no shedding & no tangle,soft, healthy, natural, no chemistry,easy to be dyed,can be curled and restyled, comb easily, easy to wash and care,We choose high quality hair which was cut off from young ladies directly.
★Hair type: 120g(4.2 oz)/ 8 pieces / 18 clips per set. Straight hair clip ins extensions Available from 14 inches to 24 inches. According to your own hair volume, usually 2 packs can fill your head, increasing length and volume. If you like thicker hair, it is recommended to buy 3 packs.
★Double Weft: Straight Clip in Hair Extensions has Well Crafted Double Wefts, two wefts sewed together- tight weft and no shedding.Kept Thickness From Top to End,Tangle Free; Sewn with Quality Clips, don't fall out easily,Secure & Comfortable to wear.
★Hair Advantage: The Most Reasonable Price For CanaryFly Clip in hair extensions.Unlike traditional straight clip in hair extensions, clip in hair extensions is no tape no glue, no damage to scalp and hair, can blend perfectly with your hair color.Clip hair extensions is easy and quick for adding volume and length. The clips is secure enough for your hair.Anyone can do it. You can refer to our page description for wearing.
★FBA Delivery Time,Amazon prime shipping, Stock on USA, enjoy prime customer service. Expedited delivery: 2 days arrive, Ordinary Delivery: 3-4 days arrive.30 Days No Reason Refund.
Product Description
CanaryFly hair - Your Most Correct Choice
Why Choose CanaryFly Hair ?
We have the most sincere team and a factory with more than 10 years of experience in manufacturing real hair.

We use virgin hair cut from young girl head directly instead of collecting from floor. very clean, natural, soft, machine double strong.

All cuticle one direction, tight and neat, natural, no tangle, no shedding.no smell,can be dyed and restyled by yourself.

All of hair are 100% human hair, without synthetic and animal hair mixed ,which is very suitable for long-term use.
One set includes

2 piece 2" ( 5cm ) wide with 1 clips

2 pieces 4" (10cm)wide with 2 clips

2 pieces 6" (15cm)wide with 3 clips

2 pieces 8" (20cm)wide with 3 clips

Exquisite workmanship

1.Stainless steel, easy to clean Easy to insert and remove Similar to hair color, invisible Several threads sewn to keep stable

2.Lace Weft Add quality lace on weft Breathable&Comfortable Strong and Shedding free

Clip ins advantages

1.Clip in hair extensions is no tape no glue,

2.Clip in hair extensions is no damage to scalp and hair,

3.Natural,Can blend perfectly with your hair color.

4.Clip hair extensions is easy and quick for adding volume and length.

Our gifts

Get other surprises after receiving the package
How to wear clip-in hair extensions
Step 1: Comb your hair first to get rid of any tangles (including Hair Extensions)
Step 2: Make your hair separate, using a tail comb or index finger to divide (horizontally part) your hair.
Step 3: Select one piece, open the clips and wear on your hair.
Step 4: Each time secures the extra hair, on top of your head. Repeat it to wear more pieces.
Step 5: Separate part of the hair on the side, clip the shortest strand of weft to a small strand of your own hair, repeat on the other side
Step 6: Wear all hairpieces and put your hair down and comb neatly.Release your hair from hairclip and comb through. Enjoy how natural your 'NEW HAIR' looks and feels!
About wash:

1. Comb the hair before washing. (do not immerse the clip in water)

2. Gently wash your hair extensions with warm water and gentle hair product, sulfate-free conditioner after and clean all the dirt.

3. Gently hold the hair and squeeze off the water. Dry the hair with a towel and let it dry naturally on a holder.

4. After it dry, you can style it to what you want

About care:

1. Take your extensions out before going to bed.

2. Wash the hair extensions in warm water and never-ever-skip the conditioner.

3. Comb extensions using a wide-toothed comb.

4. Keep them moisturized, especially when you style them often.

5. To avoid tangling, please condition your hair ends. Also, the hair extensions need to be brushed frequently throughout the day.

Warming Tips:

1. I recommend you purchase 2 packs to make a full head if you have thin hair.

2. Due to different displays and brightness, there may have a slight color difference.

3. There Might Be Short Hair Mixed. Hair Is Just As Thick As The Normally Grown Ponytail

4. Always keep in mind, never sleep with wet hair. Before sleep, make sure your hair is dry and tie your hair back.
Give Us a Chance, Show Your Beauty
CanaryFly FAQ:
Q1:How to identify 100% human hair?
A1: You can do a burning test, human hair burns with white smoke, turn to ash.
Q2:How Full?
A2:usually 1 pack can increasing length and volume,2 packages can make a fuller hairstyle.
Q3:Can I dye/color the Hair?
A3:The hair can be dyed, As a general rule it is easier to darken the hair than to lighten the hair. But improper dying will ruin the hair, so we suggest you can let experienced stylist to process hair.
CanaryFly Hair Thanks to every one of our customers.

Free Delivery
For all orders over $99

30 Days Returns
For and complications

Secure Payment
100% Secure Payments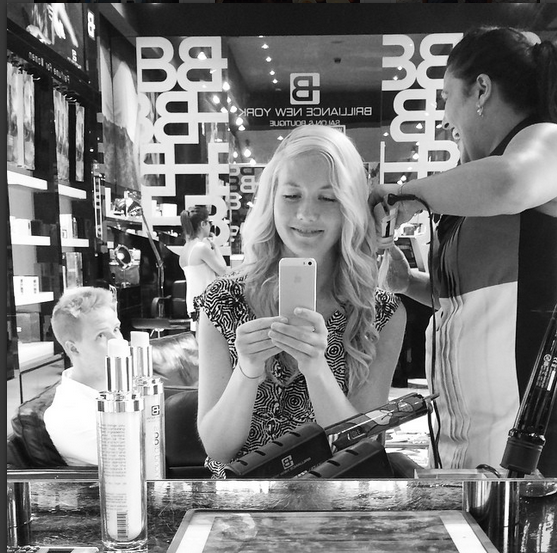 Why Brilliance New York?
✔ Lifetime Warranty

✔ Free 2 Day Shipping*

✔Salon Recommended ,Ideal For Home Use

✔Unlimited styling options

✔ Reduce your styling time by 60%

✔Salon Quality Hair tools & Hair care ✔ Over Half A Million Tools Sold

✔ Eco-Friendly, Social conscious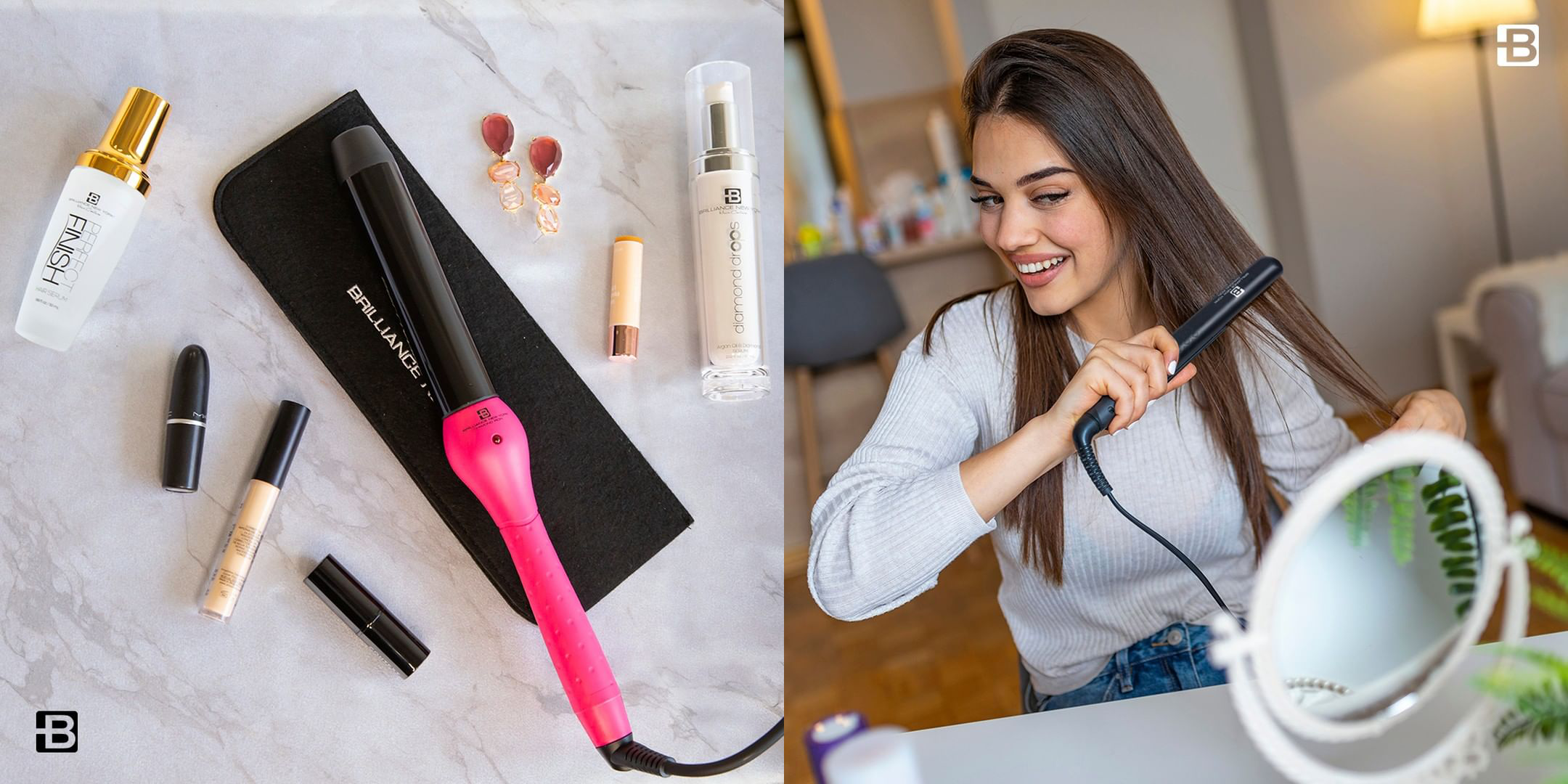 Beauty Wholeness
Beauty doesn't stop at the dressing table, it's in your handbag, your suitcase & maybe even on your desk! Time to step up your hair tools and hair care game - we have all you will ever need, with a range of styles to suit every beauty lover and any budget!
#ITSHAIROIC
What Customers Are Saying?