Xinran Black Curly Afro Wig for Women, Kinky Black Curly Wigs for Women, Natural Synthetic Curly Wig with Bangs
[Material] Our curly african american wigs is made of high-quality high-temperature resistant fiber, with natural appearance and soft hand feeling. Natural womens wigs medium curly give you an extraordinary feeling! With this black people wigs short you will become the focus of everyone.
[Product Features] Curly wigs use high-quality rose nets, which are soft, skin-friendly, breathable, and can fix synthetic curly wig well and reduce shedding. Length is 14 inches, and the length of the bangs is about 4.3 inches. The size of the hat is M (approximately 21.5 - 22 inches), and there are two adjustment straps inside the curly black wig, which can be tied together to fix it to different positions to adjust the size.
[Function] Afro curly wigs have a very stylish design and a soft feel. You can wear curly afro wigs for black women at parties or daily use. Suitable for Halloween, concerts, theme parties, weddings, appointments, etc. And you are always the focus of the field when you appear on any occasion. Curly kinky wig will make you look more glamorous.
[Precautions] Women afro black wigs 70's is designed and produced in accordance with the display style, but due to the extrusion during packaging and transportation, the full curly synthetic wig you receive may look slightly different from the display. Don't worry. The curly afro wig is exactly the same as the picture. Then please don't wear the afro curly wig with bangs natural directly on your head. The first thing is to shake it to make it fluffy.
[Reminder] Wigs for african american girls are a curly big afro wig with a small amount of shedding and tangles. This is normal. The color is sometimes different from the photo due to the color setting of the computer monitor or other reasons. If there is any problem with curly synthetic wig, please contact us in time!
Product Description
Our wigs are made from an advanced Kanekalon fiber with an ultra-realistic matte look. Unlike most wigs, ours are easy to put on and comfortable to wear. All wigs are not created equal, that much is obvious when you compare the look and feel of a XINRAN product with other brands. Our wigs can be cut, trimmed and styled as desired. Please note that wigs should not be brushed while wet and should not be styled with heated styling tools. Otherwise, the looks you can achieve are limited only by your imagination!
XINRAN is dedicated to providing high-quality wigs.

We have many colors and styles for you to choose and you can always find what you want in here.

In order to bring all the customers comfortable wearing experience we use adjustable and breathable net inside wig.If you want to have a new look,XINRAN is your best choose.
About XINRAN Wig
XINRAN always lead the trend of the fashion wig, we offer the good quality wig with high temperature heat resistant synthetic fiber and every wigs are made by skillful workers.

In terms of texture, color, and appearance,our wig just looks like real hair.our wigs adopted breathable, safety, comfort material.Provide perfect comfort for every customer.

XINRAN Wigs for all looks,we provide many kinds of styles and color's wigs, Your Style! Your Beauty! Your Confident! Your perfection is our endless pursuit!
Product Specification
Hair Style:Curly afro wig with bangs shoulder length black wigs for women

Length: approx 14inch

Cap Size: 2 adjustable elastics straps, which can fit different head size

Package:1 wig + 1 free wig cap

Quality:Top quality synthetic heat resistant fiber,no harm to skin,light weight,tight, very soft
Product Specification
Color:black

Length:14 inches

Quality:Heat Resistant Fiber made synthetic wig

Style:black curly afro wig with bangs
How to make the wig fuller
When you get the wig, remove the hair net and shake the wig up and down. (There may be a little floating hair falling. This is normal.)
Shaking will return the wig to its original full shape Remember to adjust the size before wearing a wig. A suitable size will make you more comfortable after wearing a wig.
How to care wig
Not to spray gel water and wax on the wig,which will cause the wig oily.

Don't use hair pin for fear that it may damage the net.

Be gentle and patience when comb wigs.And long wigs should be combed from up to down.

After use, put it back to the box.

If hair knotted after long use,use non-oily maintenance fluid of wig
How to wash wig
Soak the hair gently with mild conditioning shampoo in cold or warm water.

Rinse the hair in warm water towards to the same direction.

Brush the hair gently in a downward from top to end.

Lay flat the hair and leave it natural air dry
Show your confidence and beauty

Free Delivery
For all orders over $99

30 Days Returns
For and complications

Secure Payment
100% Secure Payments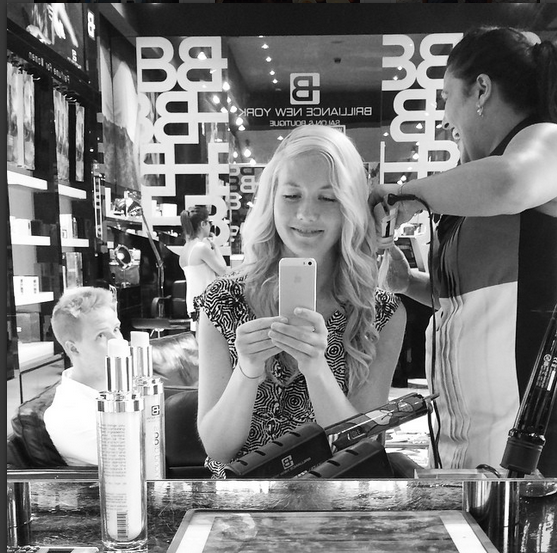 Why Brilliance New York?
✔ Lifetime Warranty

✔ Free 2 Day Shipping*

✔Salon Recommended ,Ideal For Home Use

✔Unlimited styling options

✔ Reduce your styling time by 60%

✔Salon Quality Hair tools & Hair care ✔ Over Half A Million Tools Sold

✔ Eco-Friendly, Social conscious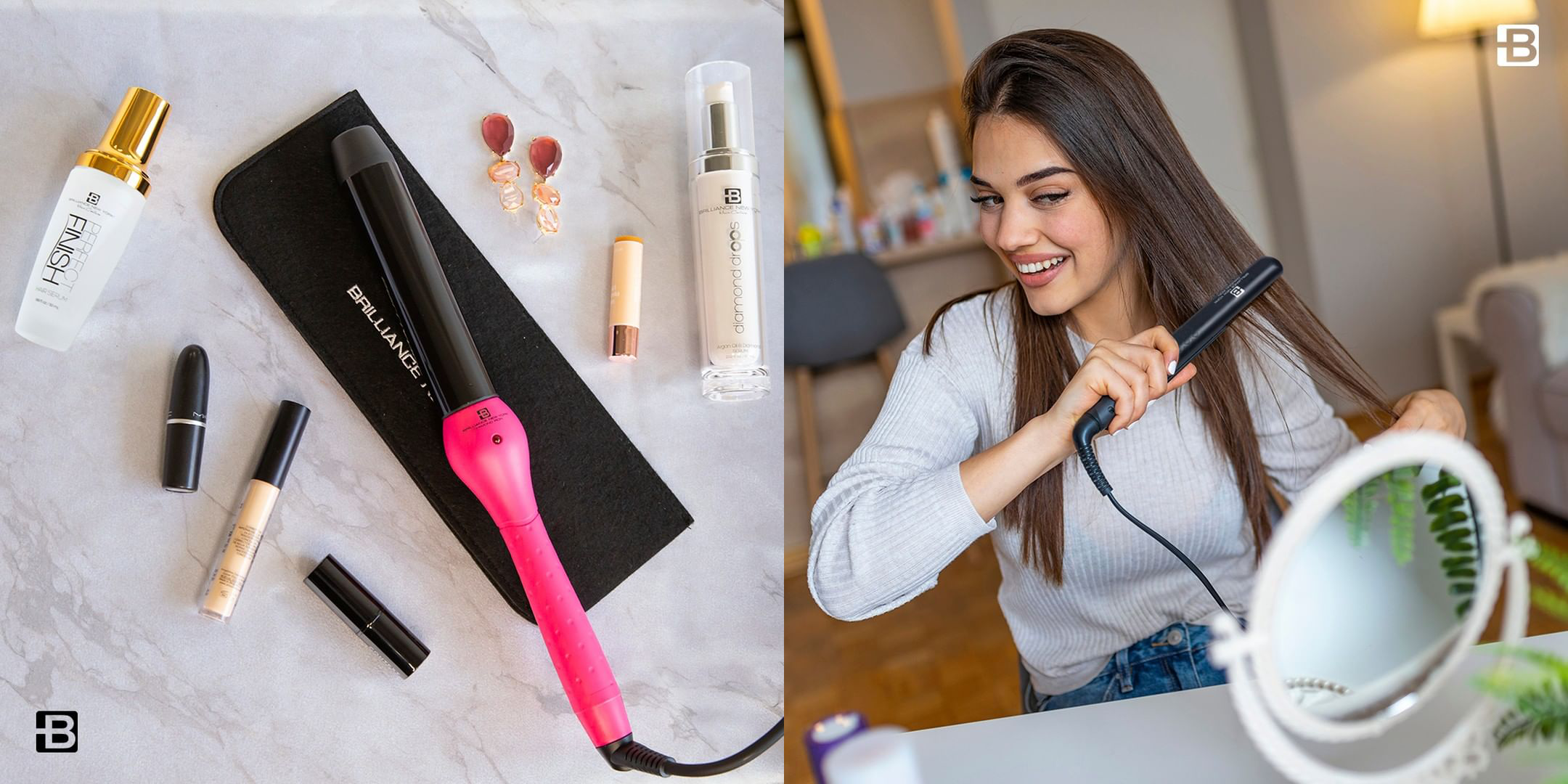 Beauty Wholeness
Beauty doesn't stop at the dressing table, it's in your handbag, your suitcase & maybe even on your desk! Time to step up your hair tools and hair care game - we have all you will ever need, with a range of styles to suit every beauty lover and any budget!
#ITSHAIROIC
What Customers Are Saying?